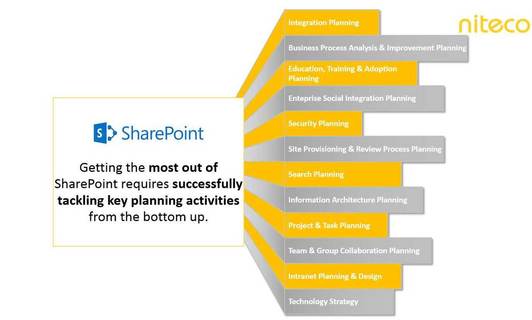 In this article i am going to share some of the key Project Management elements for a successful SharePoint Intranet Deployment. In my previous articles, I have touched a few and have highlighted some of them and this article will be mostly covering the on premise or hybrid style deployment rather than SharePoint Online. Though you still need to do a few things which can apply to SharePoint Online as well – so lets get down straight to business.
As most of us know that SharePoint deployments in most scenarios are fairly consistent, which makes it easy to just follow the plan and deliver a SharePoint deployment. Personally i use a template with all the main tasks involved in the deployment with minor changes to accommodate third party integrations or updates.
​
Below is a screenshot of the SharePoint Deployment Template which i have used a lot of times and its a simple version which i am sharing.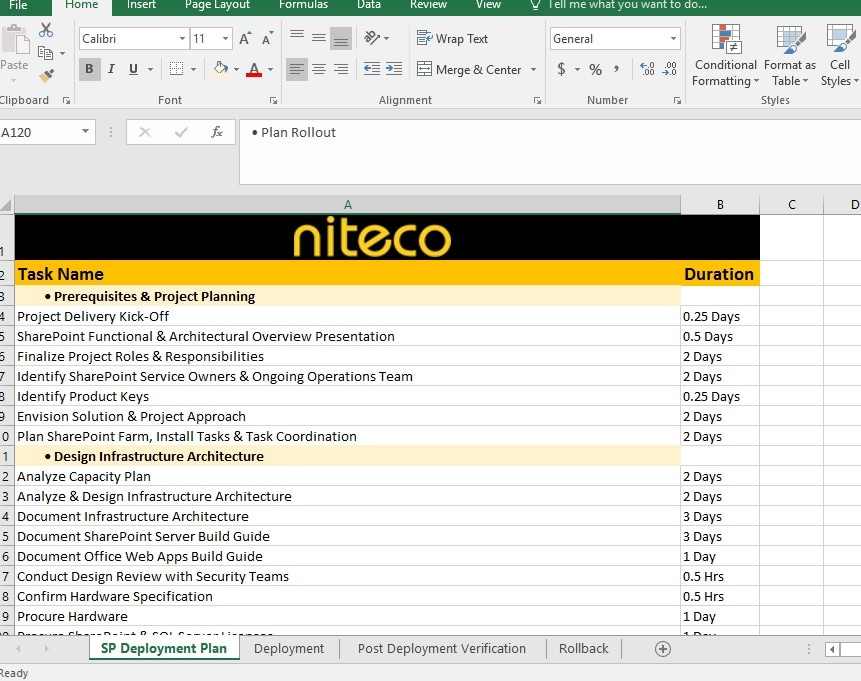 Download link for SharePoint Deployment checklist: https://1drv.ms/x/s!ArpS5TtZ-RRvsyhrKI_ieCJUsIi5
​
I am also including the SharePoint Intranet workbook which has everything you will ever need for a successful SharePoint Intranet Project and please do share it with others.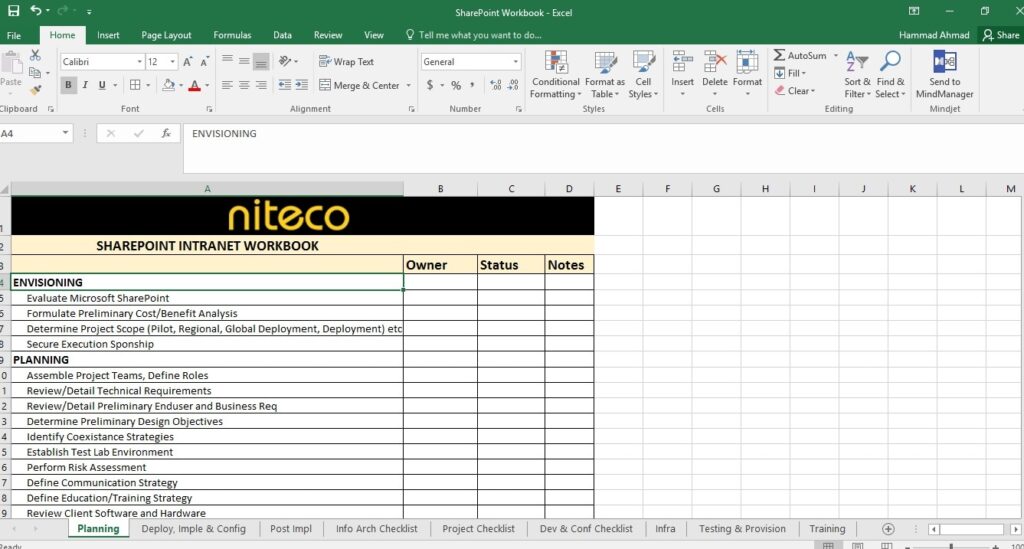 Download link for SharePoint Intranet Workbook: https://1drv.ms/x/s!ArpS5TtZ-RRvsymexOXIO-kwMw7g
​
Less talking and more sharing – what practically works rather then writing a lengthy post which very few people will read 🙂