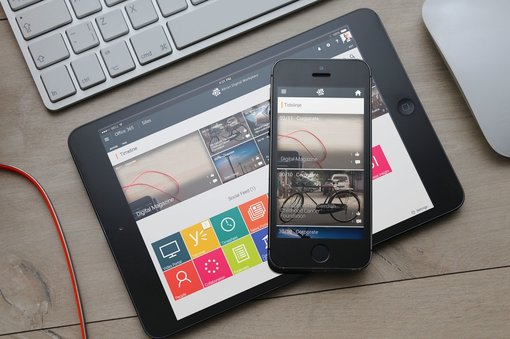 ​We often face the challenge of convincing customers that O 365 is the right choice for Digital Workplace and it addresses nearly every aspect with builtin functionality.
In the developed countries its much easier but if you are some where in the APAC region and particularly in South East Asia you will get a list of objections and if your Sales is not up to the game they might give up on the deal.
Below is a simple list which i am sharing and you can add more stuff in to it for Microsoft Teams, Planner, Delve, etc
Do I have to run Office 365 from the cloud?
Office 365 is a cloud-based platform that supports hybrid deployments. So while you do need to run Office 365 from the cloud, you can migrate content at your own pace. You can even choose a hybrid deployment to take advantage of Office 365s flexibility while continuing to run certain applications such as SharePoint or Exchange on-premise as required.
Who owns my data?
You own your Office 365 data. If you choose to leave Office 365, you take your data with you. What's more, Microsoft has several data centers around the world and you can chose one of them. Your data is stored, managed, accessed and protected in accordance with strict data privacy laws.
I'm not sure I have sufficient bandwidth.
Most organisations have sufficient bandwidth to run Office 365, particularly if they follow Microsoft's network planning and migration best practices. To avoid implementation problems, we suggest testing your bandwidth to determine download, upload and latency constraints before moving to Office 365.
We haven't moved to the cloud yet?
Office 365 is an ideal way to ease into the cloud. It offers flexible plans so you can decide which users move to the cloud, and which applications you'll migrate first. Many organisations choose to start small by hosting Exchange in the cloud, which provides access to Office and business emails from almost any device. From there, you can expand your cloud environment as your confidence grows.
Isn't Office 365 just the online version of Microsoft Office?
Office 365 is a subscription service that includes the latest version of Office. Depending on your plan, Office 365 also includes: Exchange, SharePoint, TEAMS, Delve, Skype for Business, 1 TB of OneDrive for Business storage per user, etc
Moreover, Desktop and mobile device versions of Office 2016 for PC, MAC, IOS, Android and Windows phone
Office 365 applications seamlessly integrate for a more collaborative and intuitive user experience. There are no upgrade or maintenance headaches, and unlike Office 2016, each Office 365 user can install applications on multiple devices.
What happens when the internet goes down?
Office 365 enterprise plans include the desktop version of Office. If the internet goes down, you can continue to work offline and automatically sync documents when back online. As with any cloud or on-premises platform, internet access is required to manage subscriptions and access online services like emails and conferencing.
Some common questions for SharePoint Online
Do I have to run SharePoint from the cloud?
You can run SharePoint in the cloud or on-premise. SharePoint Online is cloud-hosted. Its benefits include reduced support and maintenance requirements and improved Office 365 integration. Microsoft rolls out SharePoint innovations in the cloud first, so SharePoint Online customers also gain access to new features before on-premise users.
On-premise SharePoint is recommended for organisations that need to keep data in-house for compliance or regulatory reasons. The disadvantages: on-premise SharePoint can be less agile, inflexible and more expensive to maintain.
I've used SharePoint before and didn't like it.
Like all intranet platforms, organisations extract maximum value when SharePoint is set up and managed in the right way. Issues such as poor user adoption and difficulty locating content are usually not shortcomings of the product itself. In our experience, these roadblocks are more likely to be the result of ineffective change management, lax information architecture policies or a missing internal SharePoint champion.
To avoid these difficulties, choose an implementation partner with a history of delivering SharePoint solutions that provide lasting value. The best SharePoint partners are those who follow implementation best practices while also managing expectations, driving behavioral change and ensuring solutions are sustainable.
SharePoint is too expensive to maintain.
It may cost less than you think. Get up and running for less with one of two budget conscious options:
SharePoint Online: If you choose an Office 365 plan that includes SharePoint Online, you'll gain access to SharePoint and a range of other Microsoft products – including the latest version of Office – for a low monthly per-user fee. Since SharePoint Online is hosted in the cloud, you'll save on expensive servers, upgrades, maintenance and Office license fees.
Plug-and-play SharePoint: If you don't need all the bells and whistles of a customized SharePoint solution, try one of our entry-level, out-of-the-box SharePoint packages. They're affordable, but pack a punch when it comes to performance, scalability and speed of deployment.
I think we should consider a custom-built niche solution instead.
Organisations often select bespoke, custom-built intranet solutions because they want more functionality than what an off-the-shelf product appears to offer. What they don't realize is that bespoke intranets can actually limit functionality due to poor integration. If you develop a bespoke solution, you risk either systems not talking to each other, or spending a fortune to build custom integrations. An integrated intranet solution, such as SharePoint, can be more cost-effective, faster to implement and tailored to meet almost any business requirement.
How can I ensure document management is compliant?
SharePoint and SharePoint Online can be configured to provide or extend record keeping and document management functionality.
​
Archiving Content: You can copy documents to a dedicated archive based on your retention policy. Or you can leave a document in its current location and apply appropriate security and retention policies.
Extending capabilities: If SharePoint Online's out-of-the-box features don't meet your regulatory needs, you can extend the platform's capability using the SharePoint App Model.
———
Hope the above helps and this is just to get you started with listing out a Q & A list to share with your Sales team because everyone is not into Microsoft 🙂